Best price
175 LED Christmas String Lights
Add to wishlist
Added to wishlist
Removed from wishlist
0
Add to compare
This Christmas LED String Light brings you a completely new generation of LED string lights. With this String Lights, only your imagination is the limit, as you can use the App for Android and iOS to display an infinite and completely customizable number of effects on your Christmas Tree or as year-round decor.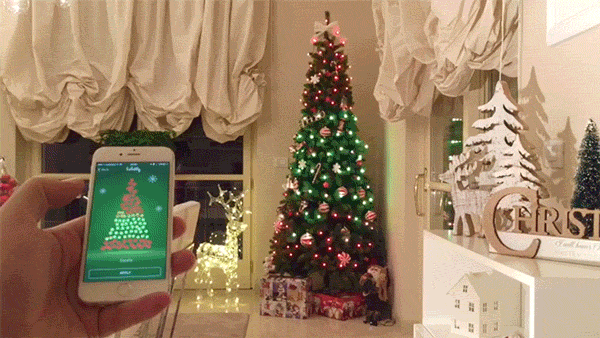 Features:
Use as Christmas lights, or year-round as fairy lights, outdoor string lights, deck lights, string lights for the bedroom, string lights for the patio & more.
175 LEDs; Each light is surrounded by a protective body, specifically designed with a flat head and an opaque layer to intensify the lighting effects.
Multiple String Lights can be grouped in the app to extend the effect on one surface. You can even sync multiple products to perform simultaneously.
The Computer Vision maps the exact spatial position of each LED bulb, giving you the ability to wrap any shape with the lights and use the pre-loaded effects, or to draw your own designs!
1 review for
175 LED Christmas String Lights
175 LED Christmas String Lights